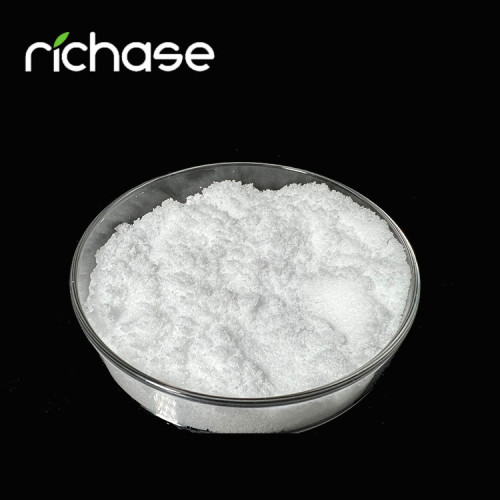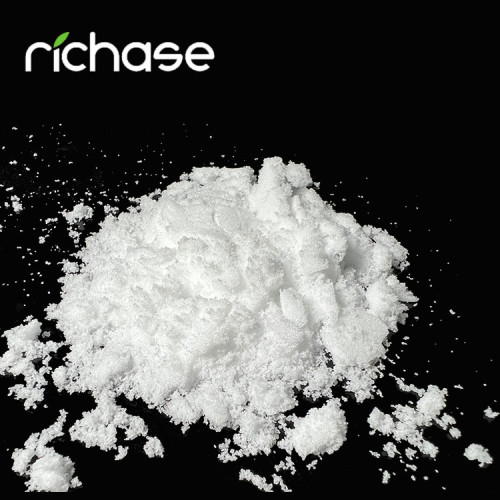 Item specifics
Color

White
Other Name

Borax
Chemical formula

Na2B4O7·10H2O
Appearance

White Crystal
Packing

PP+PE 25/50/1000/1250kg
Loading Port

Dalian
Certificate

ISO, SGS, CIQ, CCIC, Intertek
Terms of Payment

T/T, L/C, Western Union, MoneyGram, Paypal
Molecular weight

381.37
CAS No.

1303-96-4
Description
Product Description:
Borax is a salt (ionic compound), a hydrated borate of sodium, with chemical formula Na2H20B4O17 often written Na2B4O7·10H2O.It is a colorless crystalline solid, that dissolves in water to make a basic solution. It is commonly available in powder or granular form, and has many industrial and household uses, including as a pesticide, as a metal soldering flux, as a component of glass, enamel, and pottery glazes, for tanning of skins and hides, for artificial aging of wood, as a preservative against wood fungus, and as a pharmaceutic alkalizer. In chemical laboratories, it is used as a buffering agent.

Specification: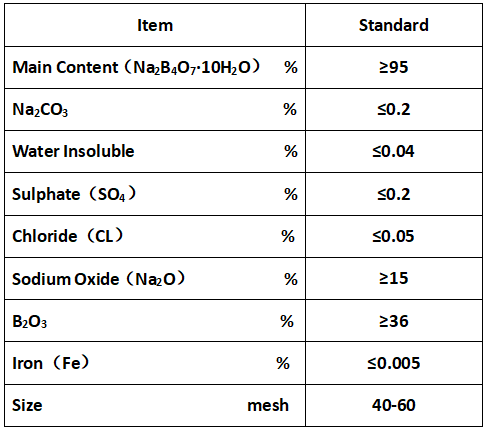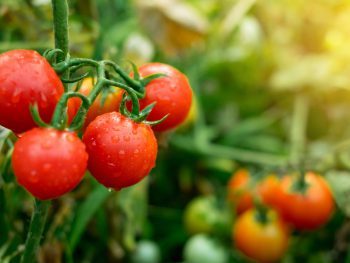 Boron is an essential micronutrient for growth and development of healthy plants and in agriculture. Since the early 1920s, the importance of Boron has been demonstrated essential in plant production. In small concentrations borates in agriculture are used as micronutrients in fertilizers.
Borate Benefits – Micronutrient
1. Improved cell wall structure by movement of calcium
2. Improved cell division at root tips, leaf and bud development
3. Improved sugar transport rate via photosynthesis in root region
4. Regulation of hormone levels in plant for growth and reproduction
5. Meristem differentiation providing flowering and fruiting of plant
Packaging & Storage:
1. Available in 25kg or bulk bag.
2. To be stored in cool, dry and ventilated place,