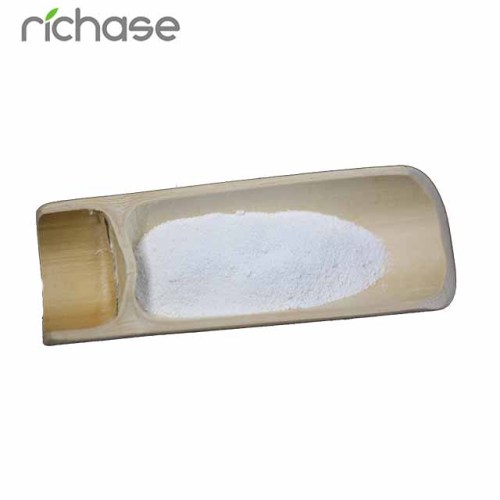 Item specifics
Color

White
Other Name

MAP
Chemical formula

NH4H2PO4
Appearance

White Crystal
Packing

PP+PE 25/50/1000/1250kg
Loading Port

Chongqing
Certificate

ISO, SGS, CIQ, CCIC, Intertek
Terms of Payment

T/T, L/C, Western Union, MoneyGram, Paypal
Molecular weight

115.03
CAS No.

7722-76-1
Description
Product Description:
Monoammonium phosphate (MAP) is a widely used source of phosphorus (P) and nitrogen (N). It's made of two constituents common in the fertilizer industry and contains the most phosphorus of any common solid fertilizer.

MAP has been an important granular fertilizer for many years. It's water-soluble and dissolves rapidly in adequately moist soil. Upon dissolution, the two basic components of the fertilizer separate again to release ammonium (NH₄⁺) and phosphate (H₂PO₄⁻), both of which plants rely on for healthy, sustained growth. The pH of the solution surrounding the granule is moderately acidic, making MAP an especially desirable fertilizer in neutral- and high-pH soils. Agronomic studies show that, under most conditions, no significant difference exists in P nutrition between various commercial P fertilizers under most conditions.

Growers apply granular MAP in concentrated bands beneath the soil surface in proximity of growing roots or in surface bands. It's also commonly applied by spreading it across the field and mixing it into the surface soil via tillage. In powdered form, it's an important component of suspension fertilizers. When MAP is made with especially pure H₃PO₄, it readily dissolves into a clear solution dispersed as a foliar spray or added to irrigation water. The P₂O₅ equivalent content of high-purity MAP is usually 61 percent.

Specification: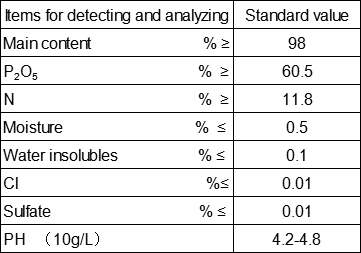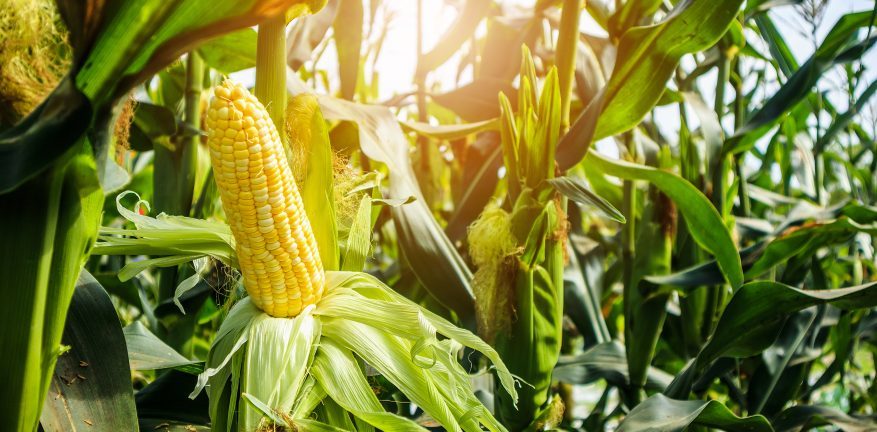 1.It increases the turgor pressure and the resistance of the plant to stress and diseases;
2.It maintains the balance between the vegetative and the reproductive phase;
3.It stimulates the growth of sprouts, when the plants are under stress from unfavorable conditions surrounding them (low temperatures, insufficient light), and it also encourages the blossoming and increases the size of the fruit;
4.It improves the qualitative characteristics of the fruits (the contents of sugar, color, consistency, durability during storage).
Mono ammonium phosphate provides plants simultaneously with two main nutrients connected in one chemical compound. Owing to its high contents of phosphorus, it is used predominantly as phosphorus fertilizer.
The chemical form of the phosphorus in the mono ammonium phosphate is in molecules with long chains, which additionally facilitates its absorption by the plants and inhibits the processes of inactivation of the phosphorus in the soil complex.
This fertilizer is fully absorbed by the plants and does not leave ballast substances in the soil which could reduce the soil fertility.
Packaging & Storage:
1. Available in 25kg or bulk bag.
2. To be stored in cool, dry and ventilated place,