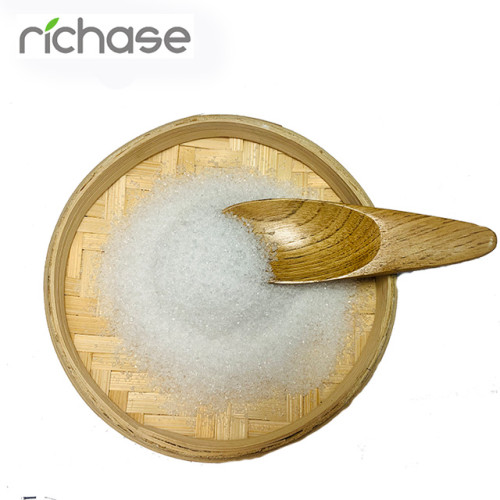 Item specifics
Color

White
Other Name

UP
Chemical formula

CO(NH2)2·H3PO4
Appearance

White Crystal
Packing

PP+PE 25/50/1000/1250kg
Loading Port

Chongqing
Certificate

ISO, SGS, CIQ, CCIC, Intertek
Terms of Payment

T/T, L/C, Western Union, MoneyGram, Paypal
Description
Product Description:
Urea phosphate is a fertilizer having NPK formula 17-44-0. It is soluble in water, and produces a strongly acidic solution. Urea phosphate is sometimes added to blends which contain calcium nitrate, magnesium nitrate and potassium nitrate to produce water-soluble formulas such as 15-5-15 and 13-2-20. The acidity of urea phosphate allows Ca, Mg and P to co-exist in solution. Under less acidic conditions, there would be precipitation of Ca-Mg phosphates. Urea phosphate is often used in drip irrigation to clean pipe systems.
Chemically, the urea phosphate compound is made of an equimolar mix of urea and phosphoric acid crystallizing together, and freely disassociating when dissolving in water.
Specification: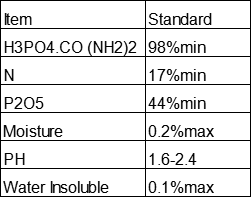 1.

The main function of urea fertilizer is to provide the plants with nitrogen to promote green leafy growth.
2.It can make the plants look lush, and it's necessary for the photosynthesis of plants.
3.This provides bloom growth, vegetative growth and root development.
Packaging & Storage:
1. Available in 25kg or bulk bag.
2. To be stored in cool, dry and ventilated place,